Students Earn While They Learn at Mercy College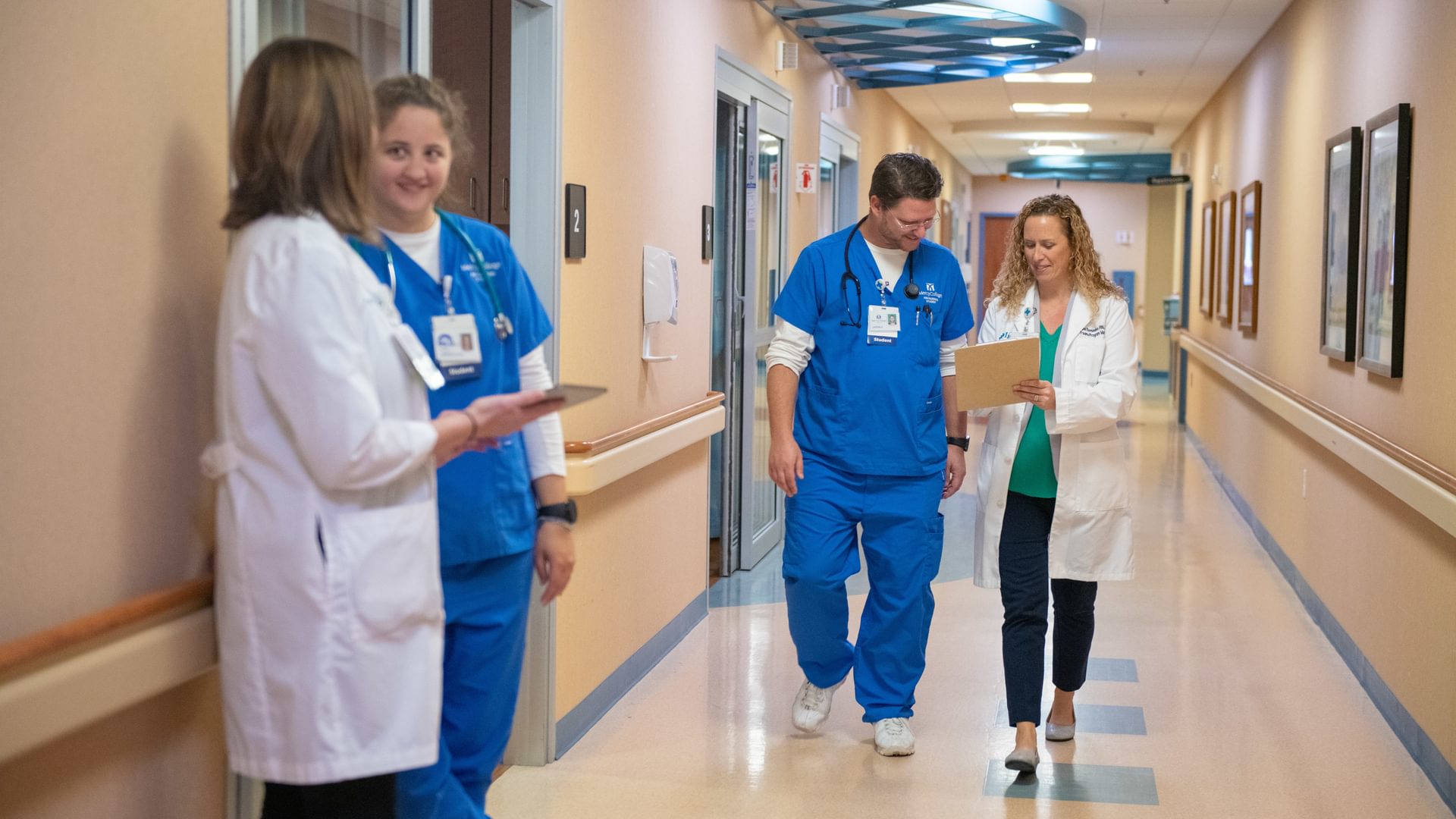 Mercy College of Ohio continues to answer the nursing shortage call by adding a spring start to the Associate of Applied Science in Nursing degree program. Applications are now being accepted for the first spring start that will begin in January of 2021.
While the first class will have limited spaces any accepted student who is waitlisted will be guaranteed a space in the August 2021 class. Lori Z. Edgeworth, MEd, Vice President of Strategic Planning, Institutional Effectiveness, and Enrollment says "We are excited that more students will be able to pursue this popular option to become a nurse."
Mercy College students now have the opportunity to Earn While they Learn with employment opportunities at Mercy Health facilities while in school. Positions match where students are in their program of study so there are roles for students just getting started at the entry-level, nurse externs who have completed specific courses, and of course positions for recent graduates. Working in these roles enables students to kick-start their careers while gaining hands-on experience working with patients and healthcare teams.
Many students choose to work, and these positions offer flexible scheduling in the healthcare environment relevant to what they are learning. Students can network with hospital staff and identify where they would like to eventually work.
Mercy College has been educating and preparing nurses and for over 100 years and is among the top producers of new nurse graduates in Ohio. Mercy College offers multiple paths to become a nurse with a day or evening/weekend associate degree program and a bachelor's degree program. Applications are also being accepted for an accelerated BSN program that will begin in 2021. Those who have an RN license can continue their education in the RN-BSN program, and for those who have a BSN, Mercy College offers a Master of Science in Nursing. It's a great time to be a nurse as the demand for RNs has reached levels not seen in over 80 years.
New or transfer students interested in nursing careers or other healthcare fields should visit www.mercycollege.edu or contact Admissions at admissions@mercycollege.edu or 1.888.80.MERCY.
More Articles
Meal Packing Event Exceeds Goal

Mercy College faculty, staff, and students packed over 10,000 meals for SewHope.

Continue Reading

Mercy College offers clinical components of nursing education in Tiffin Ohio

Conveniently located clinical sites support Mercy College's partnerships in the greater Tiffin region.

Continue Reading

Accreditation site visit from the Commission on Collegiate Nursing Education (CCNE) for the Master of Science in Nursing program

Mercy College of Ohio, Division of Nursing, is preparing to host a continuing accreditation site visit from the Commission on Collegiate Nursing Education (CCNE) for the Master of Science...

Continue Reading