Mercy College Welcomes New Vice President of Academic Affairs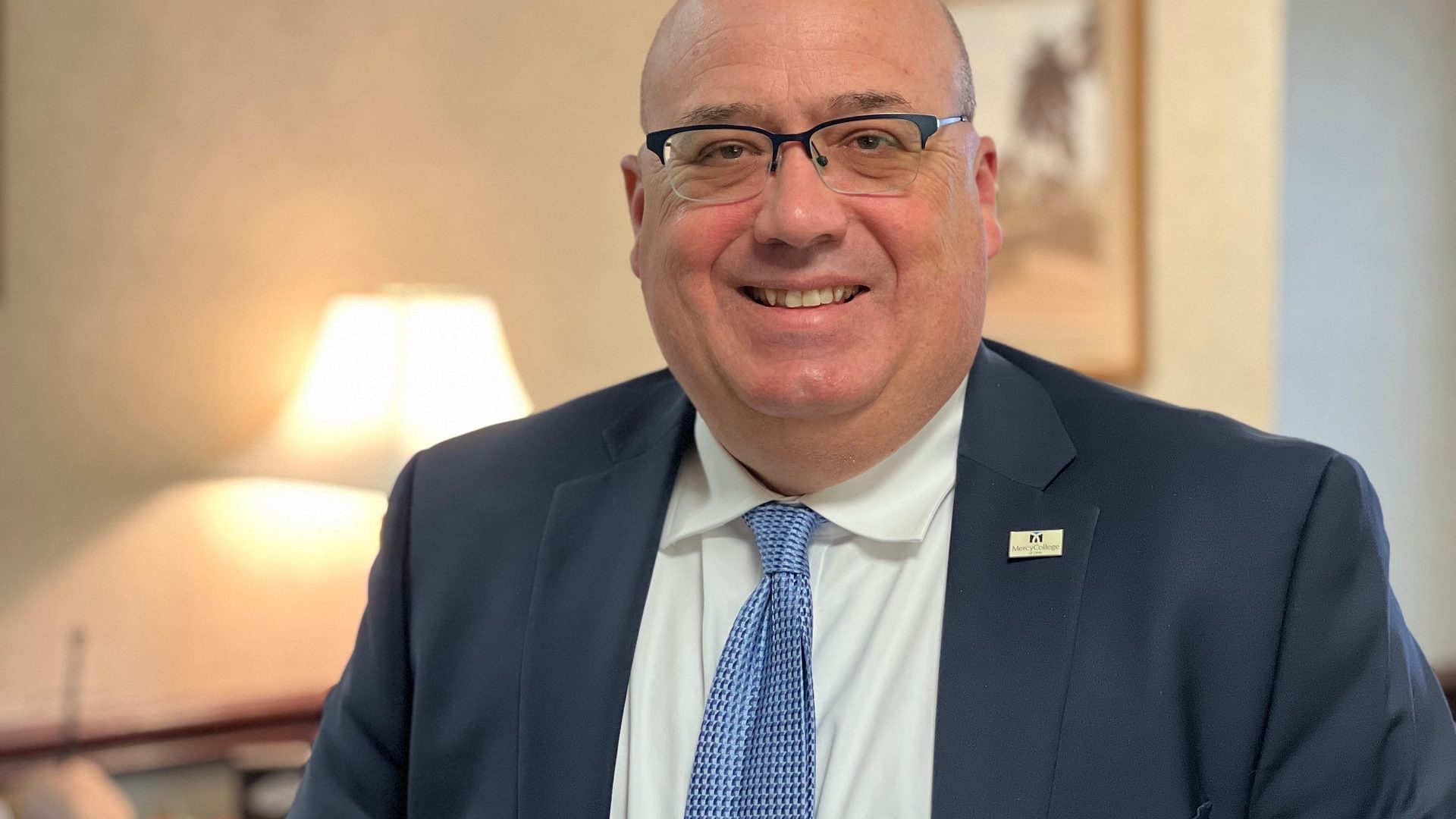 New Vice President of Academic Affairs at Mercy College
Manuel Martinez, PhD, began his position as the Vice-President of Academic Affairs at Mercy College of Ohio (Mercy College) on December 5, 2022.
"I'm happy to have the opportunity to join Mercy College," says Dr. Martinez. He adds, "I'm eager to engage with the community to prepare the next generation of healthcare providers. Some of my goals are to increase program offerings, expand student support, and provide excellent professional development opportunities to our faculty."
Susan Wajert, PhD, President of Mercy College says, "Dr. Martinez hit the ground running. His experience at Ohio Dominican University, where he most recently served as Vice President for Academic Affairs and Dean for Undergraduate Studies prepared him well for this role."
Dr. Martinez has a Ph.D. and MA in Spanish and Latin American Literature from the University of Cincinnati. He also has a graduate degree in teaching English to speakers of other languages and a MBA - marketing.
Dr. Martinez is residing in west Toledo and enjoying the area. "Toledo is a great city, and I look forward to getting to know the people in the community," says Dr. Martinez.
More Articles
Meal Packing Event Exceeds Goal

Mercy College faculty, staff, and students packed over 10,000 meals for SewHope.

Continue Reading

Mercy College offers clinical components of nursing education in Tiffin Ohio

Conveniently located clinical sites support Mercy College's partnerships in the greater Tiffin region.

Continue Reading

Accreditation site visit from the Commission on Collegiate Nursing Education (CCNE) for the Master of Science in Nursing program

Mercy College of Ohio, Division of Nursing, is preparing to host a continuing accreditation site visit from the Commission on Collegiate Nursing Education (CCNE) for the Master of Science...

Continue Reading