Mercy College of Ohio Expands Credit for Credentials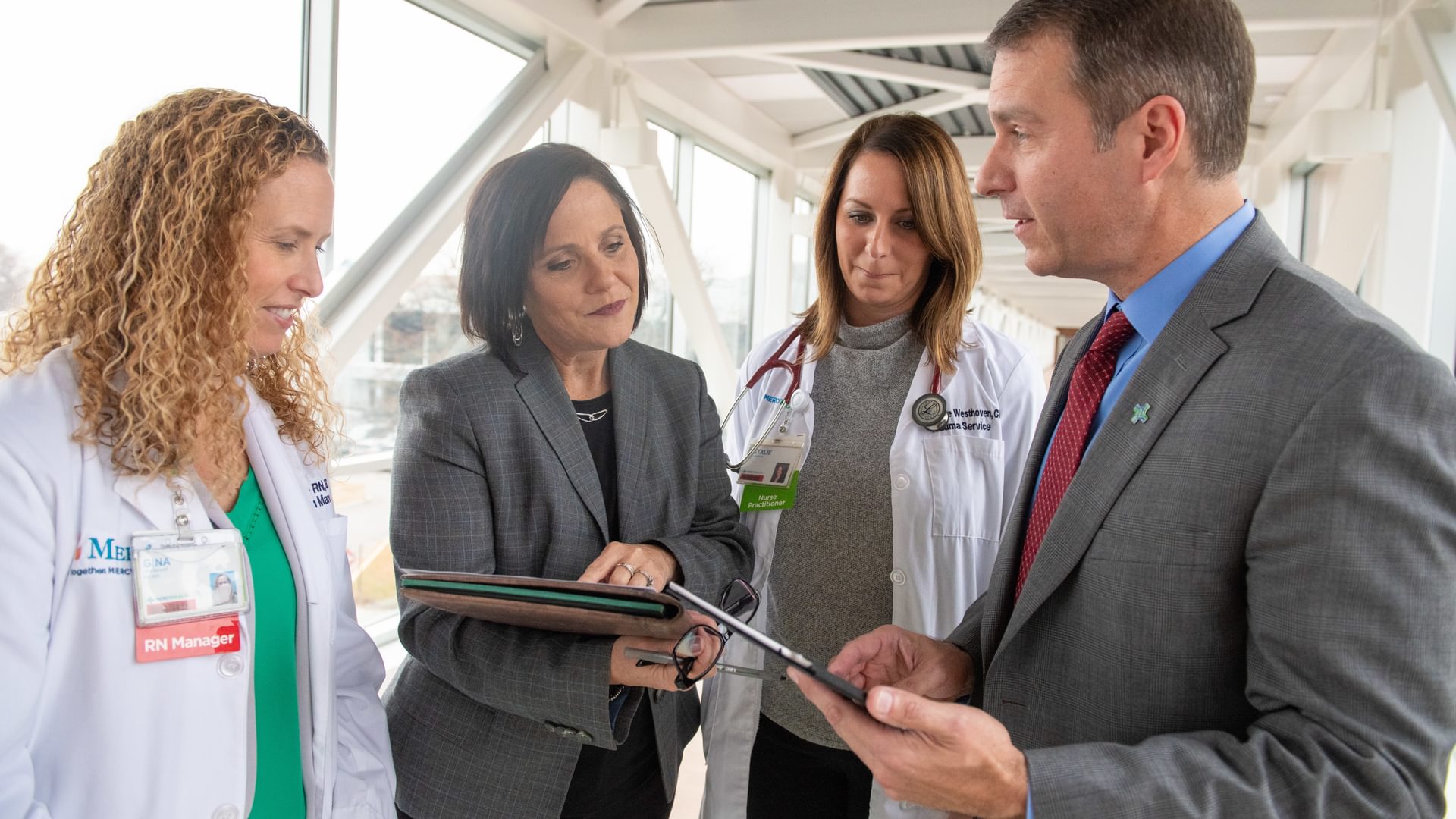 Mercy College recognizes students' professional success and advanced experience by waiving courses, saving students time and money in achieving their goals. Now both the Bachelor of Science in Medical Imaging (BSMI) and Master of Health Administration (MHA) degrees have robust prior learning credit programs. "These fully online programs are designed for working students. The programs benefit from the experiences of our students, so we are happy to recognize the expertise they have earned outside of the classroom," says Ken Ryalls, PhD, Vice President of Academic Affairs.

New credit for credentials for MHA
Prior learning credit is now awarded for nationally recognized certifications. Students can be awarded up to six credit hours toward their graduate degree for the following credentials:
| | | |
| --- | --- | --- |
| Credential | Credit | Credential Name |
| CPHQ | 3 | Certified Professional in Healthcare Quality |
| PMP | 3 | Project Management Professional |
| CAMP | 3 | Certified Associate in Project Management |
| SPHR | 3 | Senior Professional in Human Resources |
| CHHR | 3 | Certified in Healthcare Human Resources |
| FACHE | 6 | Fellow of the American College of Healthcare Executive |
| CSAF | 3 | Certified Specialist Accounting & Finance |
| RHIA | 3 | Registered Health Information Administrator |
| CRA | 6 | Certified Radiology Administrator |
| HEC-C | 3 | Healthcare Ethics Consultant-Certified |
For more information regarding credit for credentials for the MHA degree, please check out www.mercycollege.edu/mha.
Expanded credit for credentials for BSMI
Imaging technologists are surprised how close they are to the Bachelor of Science in Medical Imaging degree with their transfer credit and imaging credentials. The recently increased amount of credit awarded for professional credentials makes an even larger difference. Individuals holding two or more primary credentials fulfill the program's advanced imaging requirement!
Primary credentials can be earned through the ARRT, ARDMS, NMTCB, and CCI. Post-primary credentials from these organizations and others are also recognized with credit!
For more information regarding credit for specific primary or post-primary imaging credentials, please check out: https://mercycollege.edu/credit-for-credentials.
Learn more about receiving Mercy College credit for your hard-earned credentials here or by calling 419 251 1313.


More Articles
Support Mercy College Students on Giving Tuesday

If $5,000 is donated by November 28 to the Student Emergency Fund, Joseph and Mary Pettee will provide a matching donation of $5,000!

Continue Reading

Debt-Free Educational Opportunities Expanded at Mercy College

This initiative allows students to potentially have up to 100% of their educational expenses covered if they commit to working for Mercy Health while still in school.

Continue Reading

Removal of Parking Garage and Professional Building Makes Way for Change

Many Mercy Alumni and Auxiliary members cherish their memories associated with the school of nursing that was housed in the Professional Building.

Continue Reading