Bachelor of Science in Biology
:

Medical Laboratory Science
Medical Laboratory Science
To provide high-quality, reliable analyses, laboratory professionals must have extensive knowledge of normal and abnormal physiology, correlation of laboratory data to specific diseases, and extensive knowledge of instrumentation and test principles and methodologies.
The Medical Laboratory Science degree consists of three years of courses within the Bachelor of Science in Biology program at Mercy College of Ohio and the fourth year of Medical Laboratory courses taught at St. Vincent's integrated laboratory. In the Fall semester of their preclinical year, students apply for admission into the medical laboratory portion of the program. Criteria used to determine admission include the academic record, letters of recommendation, and a personal interview. The number of positions in each class for the clinical year is limited.
The courses taught at St. Vincent's integrated laboratory are approved by NAACLS (National Accreditation Agency for Clinical Laboratory Science). The Medical Laboratory Science Program is accredited by the Higher Learning Commission and the Ohio Department of Education. Upon successful completion of the program, students receive a Bachelor of Science in Medical Laboratory Science. They also become eligible to take the national certification examination for medical laboratory scientists given by the American Society for Clinical Pathology (ASCP).
The Medical Laboratory Science (MLS) degree is a biology-based program that prepares students for exciting, challenging, and dynamic careers. Medical Laboratory Scientists, also known as clinical laboratory scientists (CLS), are medical professionals who work with lab data to discover the presence or absence of disease. Scientists in this field are highly skilled analysts. As part of their role, they help physicians determine the best treatment plan for the patient based on data and science. Many critical medical decisions that can be life-changing are based on laboratory results generated by medical laboratory scientists. They are healthcare detectives working behind the scenes. Using state-of-the-art instrumentation and scientific methods, these laboratory scientists provide laboratory results to clinicians and patients every day.

Program At A Glance
Great Salaries
Excellent Earnings Potential
Small Class Size
Individual Attention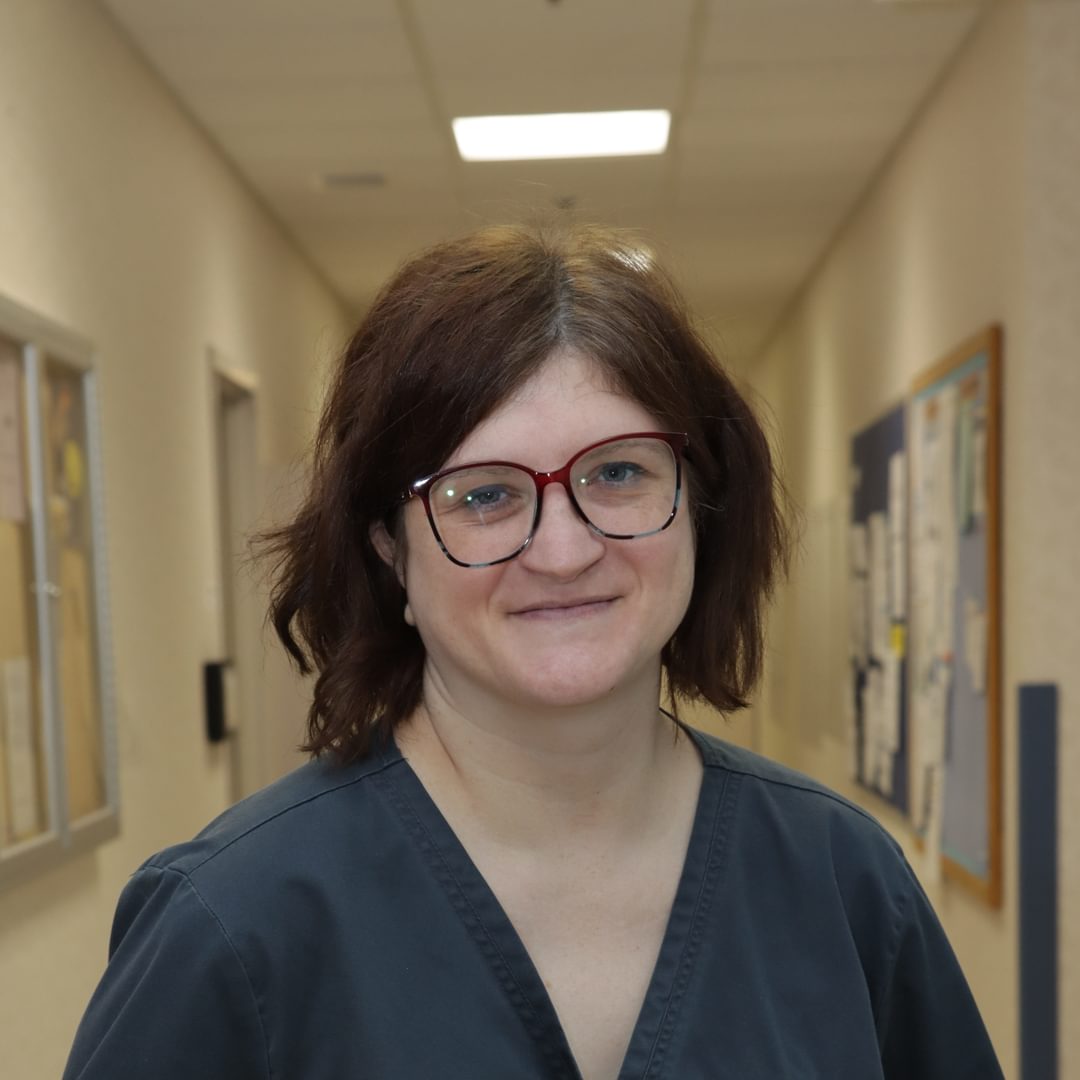 Obtaining my MLS as an undergraduate student at Mercy College of Ohio enabled me to reach my goal of working in the laboratory faster, saving me time and money. "
Antonia Schwab
Medical Laboratory Science '23
Medical Laboratory Science Program Goals:
Students will demonstrate understanding and application of scientific principles.
Students will integrate critical thinking skills to examine and interpret scientific questions.
Students will skillfully collect and analyze scientific data.
Students will be prepared to be laboratory scientists, who can adjust to changing roles and perform in various types of laboratories.
Bureau of Labor Statistics, Occupational Outlook: Employment of Medical Laboratory Scientists (MLS), also called technologists, is projected to grow 17 percent from 2020 to 2030, faster than the average for all occupations. An increase in the aging population is expected to lead to a greater need to diagnose medical conditions, such as cancer or type 2 diabetes, through laboratory procedures.

2020 Median Pay for MLS was $91,510 annually.
Mercy College students in good standing can declare a biology major. High school science courses (Biology and Chemistry with a lab) or their college equivalents must be taken within the past seven years with a "C" or better prior to the first semester. For students to progress to the third semester of the program, the mathematics prerequisites must be met. Mathematics prerequisites are as follows: high school courses or their college equivalents within the past seven years with a "C" or better including Algebra I; Algebra II and Trigonometry or Pre-Calculus or an integrated sequence of advanced math courses (Statistics, Business Math, and/or computer courses will not fulfill this requirement). All program courses must be completed with a grade of "C" or better.